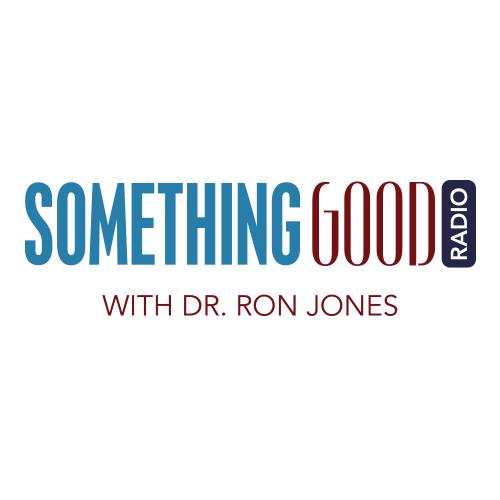 Something Good Radio
Ron Jones is a pastor, author, and radio Bible teacher. He has served churches as lead pastor in Texas, Oklahoma and Virginia, ranging in size from 300 to over 3,000 in weekly attendance. He currently serves as lead pastor of Atlantic Shores Baptist Church in Virginia Beach, Virginia.
In 2011, Ron launched Something Good Radio as a broadcast outreach and extension of his pulpit ministry. What started in Washington DC as a weekly half-hour Bible-teaching program on Sunday night grew quickly to a daily (M-F) broadcast in the Nation's Capital and then to national syndication on 187 radio outlets across the United States. Ron is also the author of Mysteries of the Afterlife: Exploring the Amazing Secrets (Harvest House Publishers, Eugene, OR).
A lifelong learner, Dr. Jones earned degrees from Purdue University, Dallas Theological Seminary, and The Southern Baptist Theological Seminary. Ron is passionate about introducing people to Jesus Christ through anointed biblical teaching that transforms lives. He and his wife Cathryn were married in 1995 and have two children.
To learn more about Something Good Radio visit their website:
somethinggoodradio.org
"God used The Hibbard Group at a strategic time in our ministry start-up and growth, and continues to do so. They not only understand how to strengthen ministry through media, but they do so from a heart that loves God and loves people."