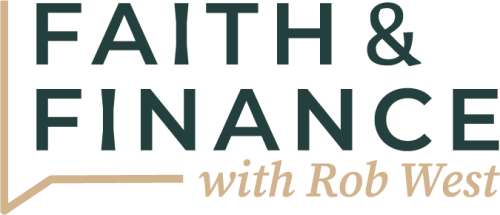 Faith & Finance
Faith & Finance with Rob West is produced in 3 distinct formats; a 55-minute LIVE program, produced Monday – Friday in association with both American Family Radio & Moody Broadcasting, a 25-minute daily and weekend ("best of") syndicated program and a daily 60-second short feature program.
The programs are squarely focused on teaching listeners how to manage finances in a way which pleases God. They feature listener interaction and expert guests addressing today's financial questions with biblical answers.
The program is hosted by Rob West, CEO of Kingdom Advisors, an international community of financial professionals who are specialists in delivering biblically wise financial advice. Rob has dedicated his professional career to working at the intersection of faith and finance having led a successful faith-based financial services firm, serving as the host of several radio programs on a biblical approach to finance, and speaking frequently on the topic. Rob and his wife, Julie, live in Marietta, GA with their four children.
To learn more about Faith & Finance visit their website:
faithfi.org