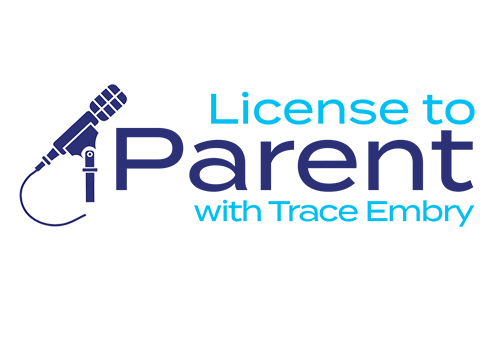 Request the program
License to Parent
License to Parent radio broadcasts seek to provide parents and listeners with practical, Biblical insight and solutions to the parenting obstacles of today's culture.
Host Trace Embry is a child-behavior expert with over 25 years of experience working with troubled teens and their families. He is the Founder and Executive Director of Shepherd's Hill Academy, a Christ-centered nature-based, therapeutic boarding school. He has recently authored the book, "The Miracles of Shepherd's Hill: An Extraordinary Odyssey of Divine Interventions." Trace equips parents and ministry leaders by speaking at churches and civic organizations and is available to present his event titled Raising Healthy Kids in the Digital Age. Happily married to his wife since 1980, they are blessed to have five children and eight grandchildren of their own.
Through the Weekly 28:30 Minute broadcast, Trace brings compelling conversations with special guests in a dialog/interview broadcast format. This gives in-depth guidance of Biblical truths so families may find hope to overcome today's cultural obstacles.
With the Daily 1 Minute Feature, Trace Embry offers practical advice to parents and youth workers about our culture's toughest subjects. These features provide powerful, practical solutions that give families and church communities the tools to generate the healing needed for relational restoration.
To learn more about License to Parent visit their website:
licensetoparent.org